WHO WE ARE
The Motivo Scar Care® team has found a tremendous need for product improvement within the market. Proper healing is a concern for anyone who has experienced any kind of cut, burn, surgical procedure, traumatic injury, or acne scarring. In addition to the physical effects, we believe that an improved experience will contribute to positive changes in mental health, as those with scars tend to undergo emotional shifts and are more prone to the development of depression and anxiety.
Our tagline, "Healing Together," reflects our commitment to fostering a sense of community and inclusion. We believe that when we come together and support each other, we can achieve more than we ever thought possible. Our team is passionate about creating a brand where people of all gender identities, skin types, and backgrounds can feel comfortable and confident in their own skin. We are committed to providing high-quality products that are safe, effective, and affordable, and we believe that everyone deserves to have access to the best scar care available.
WHY US?
At Motivo Scar Care®, we want to empower our customers and help them feel confident and comfortable in their skin. We offer a range of products that are designed to help scars heal and fade, and we are dedicated to providing the support and guidance that our customers need to achieve their goals. With our brand, you can trust that you are getting the best possible care for your scars, and that you are part of a supportive and inclusive community. Unlike other scar care brands, we offer products that are suitable for all people and all scar types. Our water-resistant scar tape is a game-changer for anyone who wants to protect their scars while living an active lifestyle.
Giving back to communities and causes that are close to our hearts is paramount to Motivo Scar Care®. Not only can consumers and supporters resonate with our brand's mission, but we are a brand they can stand behind. With every purchase, not only are they healing themselves, but they are helping to heal others in need. Join us on our journey to better scar care, and let's heal together!
FOUNDING TEAM
JADIS MONTIJO
CEO
Jadis is  a visionary rebel and a FTM transgender captain of industry, who marches to his own beat. He has been a business leader and successful serial entrepreneur for a decade. He is currently the founder of two flourishing ventures and a partner in others.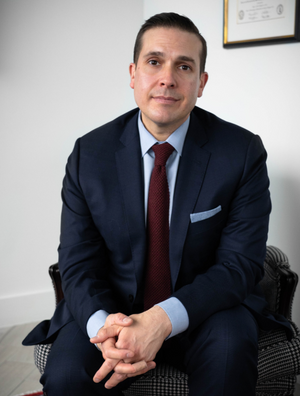 DR. JONATHAN KEITH
CMO
Dr. Keith is a fellowship-trained and board-certified plastic surgeon who specializes in microvascular surgery. He is a member of the World Professional Association for Transgender Health and founder ofthe Rutgers Center for Transgender Health.